You've come to the right place to learn more about buying a home in Sarasota. Why? Because we have years of experience selling Sarasota real estate, and we love living here!
🤔 Why should I buy a home in Sarasota?
Did you know that Sarasota is ranked number 18 in U.S. News & World Report's list of the Best Places to Live in the United States? Sarasota took the number three spot as the Best Place to Retire in the United States.
The popular news source researched 125 locations to see which ones offered the best quality of life, a favorable job market, and the highest appeal value. We're not surprised that Sarasota ranked at the top of their lists.
🏡 How can I find houses for sale in Sarasota, Florida?
We've designed our website to be the best source for information and real estate listings in Sarasota and surrounding areas. We can help you find a home in Sarasota that meets your needs and checks off as many of your wish list items as possible.
Give us a call or drop us a note to let us know what you're hoping to find, and we will handle the legwork involved in selecting houses that fit your search criteria. Once we understand what you're looking for in a home, it's easy for us to sort through the available choices and save you valuable time.
📱 Contact Brock Realty Inc.
We can help!
Your real estate agent is the best source of information about the local community and real estate topics. Give Brock Realty a call today at 941-313-1234 to learn more about local areas, discuss selling a house, or tour available homes for sale.
🏘 How much are single-family homes in Sarasota?
Whether you're looking for a small home in a suburban neighborhood or a luxury home with all the amenities, there's a property for you in Sarasota! The median home price is around $240,000, which makes buying a home in this area a smart choice when you are looking for an affordable option that gives you all the benefits of living in a Florida paradise location.
There are plenty of luxury homes and waterfront home options in Sarasota. If you're hoping to find a gated community or a dedicated 55+ community, we can help you find a place that you'll love to call home.
👉 Just Listed Sarasota Single-Family Homes
💵 Who pays the real estate agent?
Did you know that you can have the representation of a real estate agent without paying for the service? Awesome news, right? The seller is responsible for paying all fees associated with real estate agent commissions.
🏦 Do I need a home mortgage pre-approval?
A home mortgage pre-approval is beneficial for several reasons. Getting the pre-approval removes some of the stress associated with buying a home because it lets you know with a bit of security that you will have the ability to buy a house when you find one.
One of the worst feelings when looking for homes is getting your heart set on a house that is outside of your affordability range. A mortgage pre-approval removes that chance for heartache because you know which price range you can afford.
A pre-approval can give you an advantage if you find that your offer on a home has competition against another buyer who does not have a pre-approval. The seller sees that you can follow through with the sale if they choose your offer.
To get a pre-approval, you'll visit the lender of your choice and provide the information and document proof they need to verify your financial stability. A pre-approval creates a hard inquiry on your credit report and is valid for a specific period.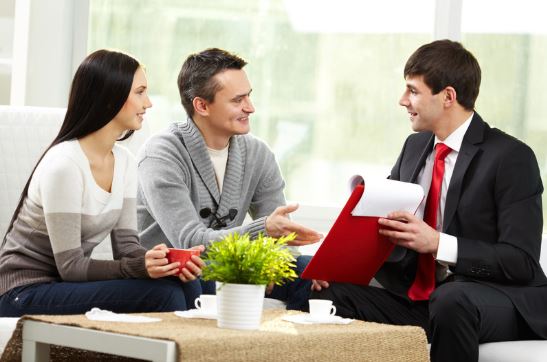 🏢 How much are Sarasota condos?
If having someone else look after the upkeep and maintenance of your home sounds like a dream come true, you may want to consider a
Sarasota condo
. The median condo price for this area is around $340,000, which is impressive when you compare Sarasota's condo costs to the cost of condos in other metro areas.
👉 Just Listed Sarasota Condos
📝 How do I make an offer on the house?
Before making an offer, you'll want to be sure you know about any problems with the property by reading the disclosure of the seller and having us ask any questions you have about the home. Once you are sure about the house, we'll craft a written offer and present it to the seller or their agent.
The seller has several options after you submit an offer. The seller can accept the offer as it is, reject the offer, or come back with a counteroffer with different terms. We'll be there throughout the entire process and handle all negotiations on your behalf.
🏊‍♀️ What about Sarasota homes for sale with pool?
Now you're talking! With an average high of 81.7 degrees, an average low of 64.1 degrees, and plenty of sunny days to enjoy, having a pool at home makes perfect sense. Whether you're looking for a private in-ground pool or are happy to share one as an amenity within a gated community, there are plenty of options when choosing a home with a pool.
👉 Just Listed Sarasota Homes with Pool
🔎 What happens when the offer is accepted?
Few days compare with those just before hearing if your offer is accepted, but the joy you feel once you get the positive news is incredible! Typically, you'll be asked to place an earnest payment. The money sits in an escrow account until the closing day when it's applied to the down payment.
We'll see to the details of drawing up the contract that includes things like the sale price, conditions to the sale, and the proposed closing date. We'll discuss details with you like the expected outcome if something is wrong with the property or if the property is being offered with an "as is" clause.
During this time, the mortgage lender sets up an appraisal and any inspections needed to complete their requirements. Should anything show up as an issue during this process, we'll be there to help you understand the reports.
🔑 When do I get the keys to my Sarasota real estate?
Once the inspections and appraisal are complete, you're on the way to closing day. Keep in mind that though it's called closing day, it can sometimes take a couple of days to complete the necessary paperwork.
We'll attend the closing with you and see that all the paperwork is signed and complete. The escrow agent gives the seller money owed to complete the transaction, and you get the keys to the home.
Summary
Article Name
Sarasota Real Estate Buyers' Guide [2019]
Description
The U.S. News & World Report says that Sarasota is one of the best places to live in the United States. Learn more about buying Sarasota real estate here!
Author
Publisher Name
Publisher Logo