Empower yourself as a first time home buyer; enhance your home-buying experience by opening your mind to all the experiences along the way. Let's take a closer look at some tips for first time home buyers that may help you feel more confident about the home buying process.
🏠 Keep Your Home Buying Focus
Buying your first home is an exciting experience that can be full of emotional ups and downs, but you want to guard against getting caught up in those emotions when it comes to making important decisions. You've invested time, money, and your heart in the home search, but don't let that impact your focus or you could end up paying more for a home than you originally intended.
💵 Be Prepared for House Purchase
There is a logical order to the home buying process. You want to prepare your credit, polish your debt-to-income ratio, save money for a down payment, and speak with a real estate agent.
The fun part of a home purchase is searching for a property that fits your needs. By making sure your finances are in order and you've received pre-approval or a mortgage loan are great ways to be prepared for a house purchase.
⌚ Be Patient When Making Home Offer
Once you've found the home of your dreams, you'll want to come up with an offer that fits your budget and makes sense for the local real estate market. We've already mentioned the importance of staying focused so that your emotions are not in control, but you will also want to be patient with the offer making and accepting process.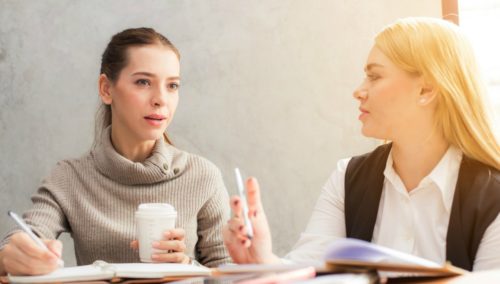 There are a many things that can happen between the time your offer was accepted and the time you're scheduled to close that could cause a delay. Be excited, but also be aware that at any given moment you may find yourself back at square one shopping for houses.
💸 Be Realistic About Home Buying Budget
If you've imagined a home with wood floors, granite counter tops, stainless steel appliances, and a garden tub in a luxurious bathroom attached to your master suite, you may find that your budget doesn't match your first time home buyer dreams. While we can help you find a home that checks off your wish list boxes, you may have to compromise on some upgrades depending on your budget.
It's important to remember that this is your first home, and you'll have room to grow, paint, build on, and upgrade. When you're ready, you may decide to upsize to a new or second home, so it's important to be realistic about your current purchase.
🛋️ Know What Comes with the Home
It's not unusual to see items in the home that catch your eye during an open house or private showing. The best way to find out if the item comes with the home during the sale is to ask your real estate agent.
We'll ask the seller's agent for confirmation on what does come with the property. Anything that is included in the sale price will be noted specifically in the contract, but it doesn't hurt to let us know if you see something that interests you during an open house.
Summary
Article Name
Tips for First Time Home Buyers
Description
Buying your first home can be exciting. Check out these helpful tips for first time home buyers as you begin your home search.
Author
Publisher Name
Publisher Logo