We hear you asking, "How do I sell my house," and we have the answers you are seeking! The selling process doesn't have to be stressful or intimidating if you follow a few basic steps and have a good real estate agent on your side.
🤔 How do I sell my house?
Working with a real estate agent makes the process of selling your house less stressful because they help with staging tips and market your home's listing to make sure it reaches as many buyers as possible. Once you know how much your home is worth, you can set the correct asking price.
Through private showings, online inquiries, and open houses, an interested buyer places an offer on your property. Once you accept an offer, you're on your way to closing day.
🕵️‍♂️ Finding a Real Estate Agent
We're happy that you decided to search for home selling information on our website! Finding a real estate agent can be a bit confusing with so many options, but we look forward to helping when it comes to selling your house.
No two properties are the same, which is why we listen to your needs and look for the unique things about your home that make it stand out when people are searching for homes in this area. You real estate goals are important to us.
Our experience with the local real estate market helps us create an accurate home value report that enables you to set the right asking price. We communicate at the highest level and genuinely want to help you when it comes to making tough decisions.
🛋️ Staging a House
People are looking at your home long before they ever pull into the driveway or walk through the front door. Your home's listing is on the internet and searchable from a variety of devices, so it's extremely important that you get helpful tips on staging a house to sell.
Start with creating curb appeal that draws in potential buyers and makes them want to see the inside of your home. A professional landscaper can be a good investment if you find that creating an appealing outdoor area is a challenge.
When it come to professional listing photos, the rooms that get the most attention are kitchens and bathrooms. Staging a house doesn't mean that you need expensive renovations or decorations, but it does help to freshen wall paint and upgrade older appliances if necessary.

We look at your home with an objective eye and help you find areas that need the most attention when it comes to staging. We know professional landscapers and staging agents if one is needed.
Oversized furniture can make rooms look smaller, so be sure to remove pieces that are not needed for proper staging. Pack personal photographs, collections, and anything that could be controversial to help create a space that appeals to a broad range of buyers.
💲 Home Value & Asking Price
We suggest doing some research to make sure that the amount you believe your home is worth is accurate and makes sense when current market trends are considered. Begin with a free home valuation calculator like the one below to get a base idea.
Once you have a home value foundation to build upon, we connect with you to provide a home value report that goes beyond the capabilities on an online estimation. We look at recently sold homes in the area, current real estate market stats, and upgrades made to the property.
It's essential that the asking price catch the attention of potential buyers. Guard against setting it too high and alienating buyers or setting it too low and losing money on your investment.
📄 Receiving Sale Offers
Most buyers are represented by a real estate agent who speaks on their behalf, and we will connect with that agent when it comes to recieving offers. Once an offer arrives, we'll contact you with the information so you can decide to accept or decline the offer.
You can accept the offer, refuse the offer, or send back a counteroffer for considersation. We return to the buyer's agent with your answer.
There are times when the buyers offer is appealing but needs a bit of adjusting to meet your needs. If this happens, we'll go back to the buyer's agent with a counteroffer and negotiate the terms of the sale.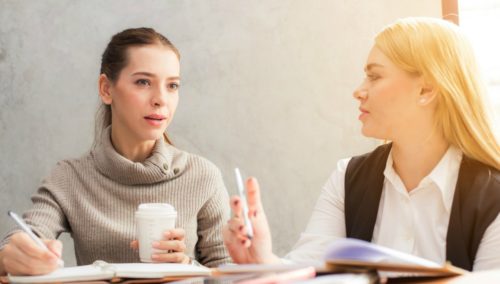 🤝 Accept an Offer
Once an offer is accepted by the buyer and the terms of the sale are agreed upon, the mortgage lender arranges to have an appraisal and any inspections completed. In most cases, you'll not be required to be present during this appointment, but we will let you know ahead of time if that changes.
If you had a pre-appraisal completed when you were researching to set the asking price, you should feel less stressed about what the lender's appraiser will report to the mortgage company. However, if the numbers come back different, you may need to revisit the negotiations table with the buyer.
Inspections cover everything from the roof to systems within the house. If these inspections show nothing is wrong with the property, we move on to the closing day!
🏡 Closing Day on a House
Depending on the situation, the closing day may take place over several days, and you may not need to be present for all stages. We'll be in close contact throughout the transaction so that you feel confident in the process.
The buyer pays all costs, signs paperwork, and assumes ownership of the home on the closing day. The seller receives money from the sale, and any debts are paid according to the contract terms.
Summary
Article Name
Description
You're asking, "How do I sell my house," and we can help! Let's take a closer look at the home seling process from staging to closing day!
Author
Publisher Name
Publisher Logo