When you purchased your first home, you researched the right ways to make that transaction a success. Selling your first home is no different when it comes to the need for proper information to make the selling process less stressful.
🥅 Home Selling Goals
How you proceed through the selling of your home may depend on your goals. These goals offer valuable direction when speaking to your real estate agent.
Being offered a job in another city could mean that you need to sell the home quickly. If you're selling your home so that you can purchase a larger home, you'll want to focus on getting the highest return on your investment.
👩 Selling with a Real Estate Agent
You've come to the right place for information on the process of selling your first home, and we would love to help make the transaction as stress-free as possible. Give us a call to discuss your goals and set up a realistic action plan.
You want a real estate agent who is dedicated to honest communication and has the experience needed to sell your home without delays. We'll create a marketing plan for your home's listing that gets it in front of as many potential buyers as possible.
We use traditional marketing methods like open houses alongside modern uses of social media and other internet strategies. We know what works in Sarasota County and Manatee County to sell homes.
📱 Contact Brock Realty
We can help!
Your real estate agent is the best source of information about the local community and real estate topics. Give Brock Realty a call today at 📱 941-313-1234 to learn more about local areas, discuss selling a house, or tour available homes for sale.
🔨 Renovations & Upgrades
Since this is your first home, it may need a few upgrades or renovations to get it market ready, but that isn't always the case. We can help you evaluate the need for renovations that may increase the value of your home, and we can let you know if upgrades you've planned to make are better off left undone.
💲 Setting the Asking Price
One of the most essential steps in the selling process is setting the asking price correctly. The asking price, or listing price, is the amount of money you want to receive from the sale of the home.
Keep in mind that the asking price is different from the sale price. The sale price is the amount of money that a buyer is willing to pay for the property.
Ideally, you want the sale price to equal or exceed the asking price. The asking price must be set correctly from the start of the sale for this to happen.
Start by getting an idea of what your home is worth with our free home valuation calculator. By putting in a few necessary details, you get a foundational idea to build upon, but keep in mind that there are other factors to consider.
We'll put together a comprehensive home value report that looks at recently sold homes in the area, upgrades made to your home, and the current real estate market trends. This report is an incredibly useful tool for setting the asking price that helps sell your home quickly.
🛋️ Staging to Sell
Create a home that appeals to a broad range of buyers through staging techniques that are proven to work. The goal here is to create a house in which buyers can easily see themselves living.
Start outside with a fresh paint job if that is needed. Consider painting the front door a color that attracts attention and adds an element of interest.
Remember that your goal with outside staging is to make it look so amazing that buyers can't wait to see what's on the inside. Remove excessive decorations, fresh flower beds, and add a colorful plant near the entrance.
Kitchens get a lot of attention during open houses and private showings. Make the most of this room's power by staging it correctly to maximize its potential.
Organize items in the pantry and cabinets according to color and size. This simple staging technique creates an impressive and organized kitchen that lets buyers know you care about the details when it comes to taking care of the property.
If you have a bedroom that you've been using as an office, a fitness room, or an entertainment space, consider turning it back into a bedroom during the time you're showing the home. Buyers want to see rooms used as they are intended and make their own conclusions about how they plan to use the space.
If you feel a bit overwhelmed with the idea of staging, we can help! We can recommend a professional stager to help get your home show ready, or we can provide you with some tips to get you started on the right path.
📷 Marketing Your Home
Part of the marketing process when selling a home involves presenting your listing to potential buyers in ways that catch their attention. One of the best ways to appeal to a buyer is through the use of professional photographs.
Do you remember when you purchased your home? You probably spent hours looking at photos of homes that were for sale at that time. Remember the power of those photographs?
Once your home is staged and ready for showings, it's a great idea to have professional photographs taken that showcase the best features of the property. We can recommend photographers in the area and make sure your home is appropriately presented in the listing.
🏘️ Open Houses & Showings
Whether you have private showings or open houses, you want to be prepared for the entrance of people into your home. During an open house, potential buyers have a chance to tour the property and ask questions.
It's best if you are not home during these showings and open houses because it provides an environment for the buyer that makes them more comfortable when it comes to asking questions. We'll be there to answer those questions and get information about their intentions.
If you have a beloved pet, we suggest that you make plans to have your pet in another location during these showings. Your pet won't have to experience the stress that comes with having strangers in and out of the home and buyers who may have fears or allergies are made comfortable.
🤝 Offers & Negotiations
When it comes time to accept, decline or negotiate offers, we're right there to help you! We deal directly with the buyer or their real estate agent on your behalf.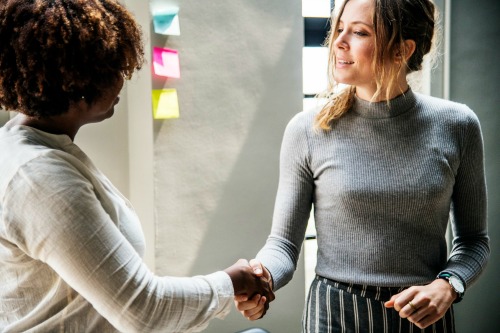 Once an offer is accepted, the buyer's lender will set up an appraisal and inspections that are needed to close the deal. If everything comes back without an issue, we move forward and set a closing date.
If there's a problem during an inspection or the appraisal comes back with an unexpected figure, we may need to return to the negotiation table. We'll be there every step of the way!
Summary
Article Name
Description
Selling your first home can be a bit intimidating, but it doesn't have to be that way! Check out these tips and give Brock Realty a call at 941-313-1234.
Author
Publisher Name
Publisher Logo