You can't control every detail when it comes to how fast your home sells or how much of the listing price you receive, but there are things you can do to give yourself the best chance for a successful transaction. Correctly setting your asking price is essential and can keep your home from sitting on the market without interest.
"Should I get an appraisal before selling my house?" Let's answer your question!
🤔 What is a home appraisal?
One of the best tools to use when gathering information for setting the listing price is a home appraisal. Often called a pre-appraisal, this step provides valuable information that can save time and increase the probability of making the most on your investment and consists of a trained professional inspecting your home to determine its worth in today's market.
💵 Why is the listing price so important?
You don't want to create a situation where you're forced to lower your listing price to capture the attention of buyers in your area because the initial asking price was too high. Lowering the cost gives the impression that there may be something wrong with the property.
Keeping the price too high can cause the home to sit on the market without a nibble of interest. If this happens, you may find yourself in a situation that requires you to remove the house from the market and relist it at a later time, which can waste valuable time.
Creating a listing price that is too low is just as problematic for home sellers. Your property is one of your biggest investments, and you could end up losing money on that investment if the asking price is under the
real estate market
value for your area.
☎️ Contact Brock Realty
We can help!
Your real estate agent is the best source of information about the local community and real estate topics. Give Brock Realty a call today at 941-313-1234 to learn more about local areas, discuss selling a house, or tour available homes for sale.
❓ Why get an appraisal before listing?
We do suggest that you begin research on your home's value with a home value estimation calculator that gives you a foundational idea of your property's value on which to build. We would love to speak to you personally about why an appraisal is essential for your specific property and offer a more comprehensive report based on market trends, home upgrades, and recently sold homes in the area.
The next step is to set up a pre-appraisal with an independent appraiser who can take a closer look at criteria that can impact your listing price with an objective eye. It's easy to get caught up in the emotional side of selling a home and unintentionally inflate the asking price, but an appraisal provides factual information based on professional logic.
📋 What are home appraisal considerations?
A home appraisal that is conducted by a licensed professional who is trained to understand and compare factors that are critical to determining a property's value. What they consider is generally similar for all houses, but there may be unique considerations depending on the local market.
Square Footage
Upgrades & Renovations
Amenities
Condition of Property
Local Real Estate Market
Neighborhood
Number of Acres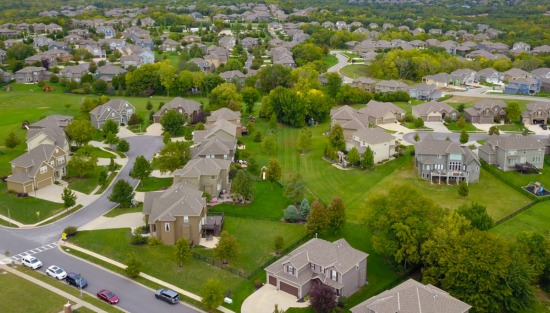 An appraiser offers valuable insight on things that could make a difference in how you set the asking price. If most of the homes in the neighborhood feature three bedrooms but your home has four, you may find that your home is more desirable and worth more in that area.
🕵️‍♂️ What happens during the pre-appraisal?
During the appointment, the appraiser collects information needed to make an accurate report on the property's value. The appraiser makes notes as they tour the house and may point out things that impact the home's value.
SUGGESTED – Staging Your Home to Sell
The appraiser presents a report with the details of their inspection and the results. This report is powerful and can be used to show potential buyers that you've based the asking price on a professional appraiser's suggestions.
✔️ How do I choose an appraiser?
Keep in mind that an appraiser is not a home inspector. However, they do understand building and property expectations. Look for someone who is licensed, professional and does has positive recommendations. You want an appraiser who meets your expectations with communication, timeliness, privacy, accuracy, and security.
They should specialize in residential property appraisals.
Check their reviews, recommendations, and the Better Business Bureau.
Ask questions about their experience and appraisal process.
Check their licenses and certifications.
🤝 How can a real estate agent help?
We have years of experience with sellers in this area who have chosen to use a pre-appraisal when gathering information to set their asking price. For this reason, we can offer you helpful information on the process and selecting a local professional. Once you receive the appraiser's report, we can help you understand anything unclear so that you feel comfortable moving forward with choosing your home's listing price.
Call us today!
Give Brock Realty a call today at 941-313-1234 to discuss a marketing plan for selling your home.
Summary
Article Name
Should I Get an Appraisal Before Selling My House?
Description
You may be asking, "Should I get an appraisal before selling my house?" Find out what a pre-appraisal is and why it may help when setting your asking price.
Author
Publisher Name
Publisher Logo